You get everything included in the SPOTKICK Complete Set, PLUS a second SPOTKICK SOCCER BALL to keep game-play moving quickly and smoothly.  The extra ball also is useful if you decide to play with the single goal system and have two games going at the same time.  

When you purchase the Deluxe Set, you get the handsome carry bag and 2nd ball at a discounted price. SPOTKICK goals are ultra-high-quality and easy to carry, but you'll look like a true boss when you show up to the party with the SPOTKICK carry bag which can fit both balls in the mesh pouch in front...all while protecting your new game.  NO ASSEMBLY REQUIRED

The Spotkick Complete Set includes:
Two premium wood construction Spotkick Goals

with clear coat finish so its built to last

.
TWO Spotkick lightweight soccer balls specifically created for maximum enjoyment.
4 Spotkick cones for ease of play
1 handsome carrying case for taking the best new backyard game on the road. It also serves as great protection while storing your game
A training aid disguised as a fun game (shush, don't tell your kids!)
A great time hanging out with friends while enjoying the beautiful game in a whole new way.  
The ability to easily accommodate 8-12 players at once.  No more sitting around endlessly waiting for your turn to play.  
Perfect for ages 10 and up!
Modified rules for beginners and players under 10.
Built to last!
SPOTKICK 2.0 is even stronger than the original! The construction is similar to a premium cornhole set. 100% premium wood construction and a clear coat of polyurethane veneer to protect this product and provide years of enjoyment!
Easy setup and storage!
It only takes a few second to set up the goals for gameplay and when you aren't out enjoying this awesome game, it won't take up much room in your shed or garage. SPOTKICK easily folds up and can be stored almost anywhere.
Variety of playing options
SPOTKICK was designed for maximum enjoyment for all. You can play with one goal or two. While standard gameplay requires 2 teams of 2 players, there are also rules for 1v1 matchups and modified rules for young ballers.
Customer Reviews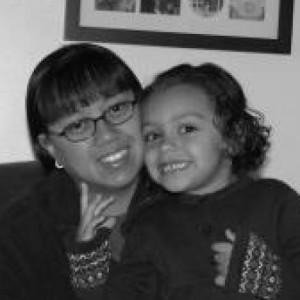 DR
01/10/2022
Danielle R.

United States
Top Christmas gift
My son loves his new SpotKick game! We have it set up in our living room since there is snow on the ground! He's been waiting for it to melt to get outside with his Team and play a full game!
04/14/2021
Robert L.

United States
Great purchase!
Using it with my boys, I can see their soccer skills improving and they are having so much fun, they don't realize they are working on their skills.
Thanks Rob! Glad you are having fun playing with your family and that they're improving their skills at the same time!
04/15/2021
Michael G.

United States
Great Game !!!!!!
Well constructed, portable and fun for all ages